This last year has not been easy on parents and it's been especially hard on moms. There have been so many surveys done across the world that have stated what we see right before our eyes and feel to our bones every day – mothers are overwhelmed. We are tired. We are burnt out. And our mental health, which went for a toss last year, is yet to make a return. Most of us are hanging by a thread.
To be honest, I don't have advice to share, simply because all I'm doing is trying to survive. And much like our paleolithic ancestors who came up with tools to make their survival just that much easier, I thought I'd share the things that I've been doing and buying that have made this incredibly stressful time slightly less horrible (all privilege disclaimers apply).
So here's my survival guide – and for what it's worth, it doesn't matter if you're a working mom, working, or a mom – I hope it helps you too.
Go with the flow
I used to be anal about routine and my habits, but I'm currently facing something that has thrown everything up in the air for both me and my child. It's frustrating to break well settled routines, but it's also the times that we are in right now. The second wave of covid has been cruel to all of us and our families and we must count ourselves as blessed if we are safe with our families. I know I can't go back to old routines immediately, but instead, I'm trying to accept the situation for what it is. We're in the middle of a raging pandemic and living a structured and predictable life is a luxury. Now is not the time to "hustle" (really hate that word) or double down on your ambitions. Survival is good enough, so be kind to yourself. It's not easy, but it's something that I consciously try everyday. I can't go for my morning classes like I used to. It's ok. I'll find something on YouTube. I'm not able to workout at home in the mornings. It's ok. I'll find time after work. I'm too tired after work. It's ok. I'll do it at night. I'm exhausted. It's ok. We will try again tomorrow.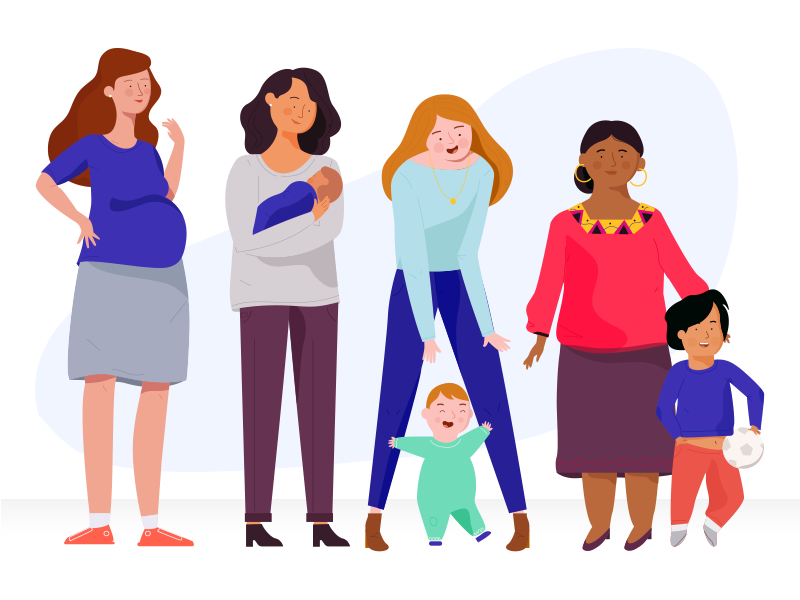 Get toys you can also play with
We were never really toy-buying parents, but this pandemic has ensured that my partner and I now actively scout for toys that we know will not only keep him occupied, but also impart some kind of learning. The other condition that we had for us to pull the trigger on a toy was that it should also be something that we could also participate in. Not many toys check these conditions but the ones that do have been absolute lifesavers for us. Here's what's held our child's attention (and our sanity) this year:
MagnaTiles, in particular have been a huge hit in our household. They're very pricey, and we constantly went back and forth on them, but after we pulled the trigger on one set, we ended up buying an expansion set. It keeps my son occupied for more than half hour (which is like 12 hours in his world) and when I play with him, he sits down for an hour. These colourful tiles are also very calming for adults and building with them helps me unwind, too.
Once again, these are not inexpensive by any means. Try to find them on preloved marketplaces if you can, but even if you do end up buying them, look at them as an investment because they're truly a toy for all ages. The other toys/play-things that we've found very useful at this time are:
A mini trampoline from decathlon is great for active kids who evade bed time. It also doubles up as a workout/warmup tool for the grownups, which is always appreciated.
An easel/chalkboard from IKEA. We got the slightly overpriced one from Amazon, but it's still worth it. If IKEA delivers to your city, don't even give this a second thought. It's great for learning and we play a very basic version of pictionary where my 4 year old has to guess what I draw, which leads to a lot of laughs. If you don't have the space for this, you can consider getting this big roll of drawing paper instead, which is just as fun.
The screen is your friend
The iPad is the most valuable object in our household. Regulating screen time took a lot of trial and error but we've finally managed to arrive at a solution with the proportion of cartoons/shows to educational content that has worked for us. I'm not sharing it here because everyone's mileage is different and if your child is getting some extra screen time right now – IT'S OKAY. If the screen is keeping your child safe and indoors, the screen is your friend. Embrace it! The most loved apps in our household are LingoKids, MarcoPolo, Fruit Ninja and Paper. LingoKids and MarcoPolo are both educational, Paper is great for some iPad doodling while Fruit Ninja is just…fun.
Find five minute hobbies
We're at a point where even hobbies are becoming stressful. All of summer 2020 I tried learning how to paint, only to find out that I just didn't have the time to sit in one place and give it the time it deserves. Today, I've a skillshare membership (it's a referral link, if you're interested!), but instead of trying to attempt everything in one go, I sketch or paint between breaks at work. It's only for about five minutes and I don't have any grand ideas for becoming an artist. Instead, it's about having some outlet for myself. Instead of finding 30 minute periods in an already crazy day, I find 5 minutes of escape, 5 to 6 times a day. And you might think it doesn't add up, but it does! Other five minute hobbies: Reading a few pages of my latest read on the kindle, Learning french on Duolingo, learning how to apply nail polish on my right hand and watering plants.
Make time for people
I've always been the type who's secretly thrilled at cancelled plans. And the pandemic makes it really easy to be out of touch. When the pandemic ebbed briefly a few months ago in India, I did meet a few friends and colleagues (safely, of course) in person and it was only then when I realized how much I missed human contact. Even now, it's an effort to be a part of 'wassup!' type zoom calls. But it's only when I'm a part of them do I realize how much I've missed people outside of my family and talking about things that aren't a part of my daily chores. Find your tribe of mom-friends, non-mom friends, work friends, ex-colleagues you love to hang out with….talk, share memes, watch shows together, whatever. The pandemic makes it very easy for all of us to get into our own shells and do bare minimum maintenance for our friendships. But even ten or fifteen minutes with friends, talking about trivial things, makes a huge difference to my day. Bonus: Take the time to talk to your partner about random things, too. It really does matter.
I hope you found this survival guide useful – and please do share your own survival techniques in the comments! We could use as many tools, tips and tricks we can get. Happy Mother's Day!